Camping with the Crew in Pike National Forest Colorado
By Gene Lucas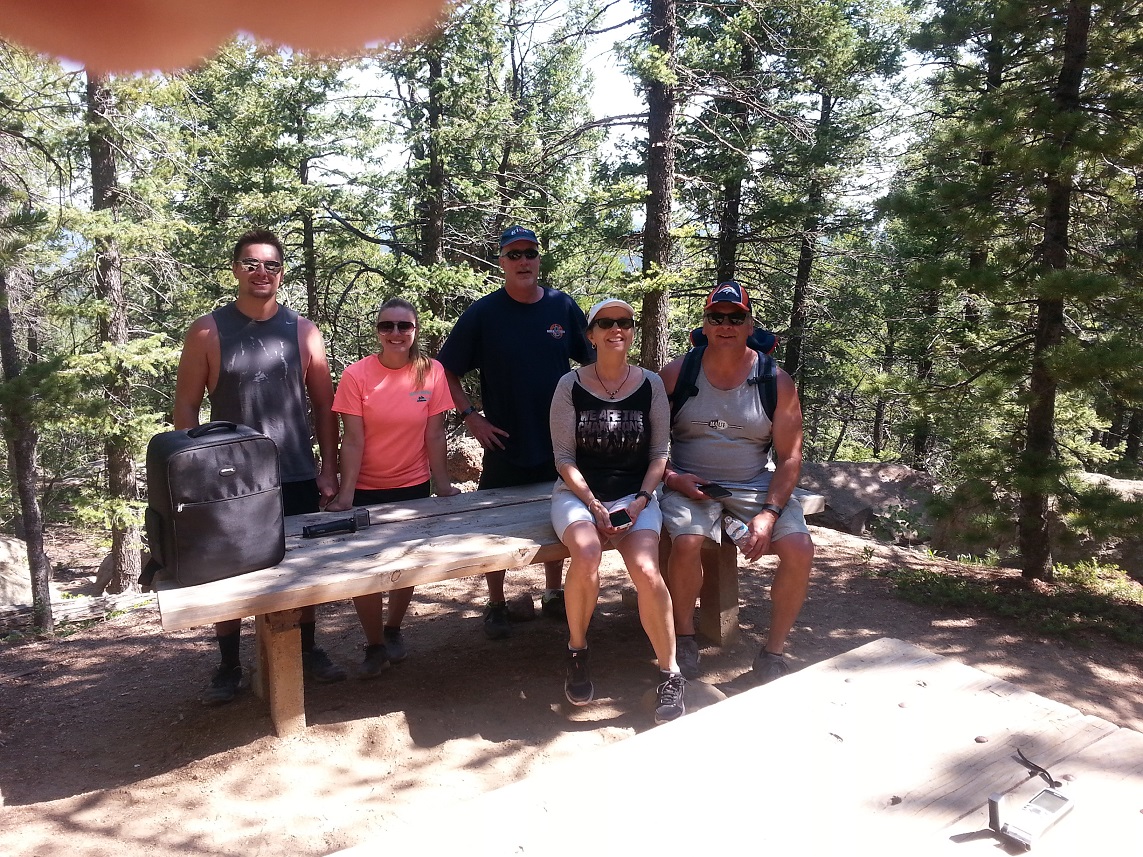 This year we finally put a together a weekend for a little R&R and camping. 6 long time friends packed up all the camping gear and food we could get in the cars. The game plan this year was to leave early on Friday and attempt to get a camp site up at Rampart Range. Rampart Range is a weekend warrior motorcycle dirt bike hang out with hundreds of miles of dirt bike trails through the forest. We are not taking dirt bikes with us. We plan on hiking up to the the ranger station at the top of Devils Head. Devils Head is a prominent private airplane land mark that is viewable from 50 miles away. From 1000 feet above it looks like the head of the devil with horns and bumps on its face. Our second plan is to go tubing down the South Platte River that runs along the west side of the Pike National Forest. The last of the group arrives around 8 pm Friday night. They are the 2 that got off work around 5 pm. Better late then not at all. Cocktail hour has finally arrived. We have our enclosed camp fire lighting up happy faces around the camp fire and start recounting the old stories we have all heard before. We also lay out our game plan for the next morning. Breakfast begins around 8 am and finishes around 10:30. We are heading up to Devils Head now. The road around the Devils Head trail head is about 1 car wide and everyone parks on one side of it, so trying to get a 1 ton truck into a parking place took a few minutes. Once we got parked then it is full steam ahead up the trail that is 3500 steps and about 1500 feet vertical. Within 5 minutes my heart was pounding and I was sounding like a freight train going up Raton pass. We make a stop and rest about every 700 or 800 steps but it is harder to restart once you take that break. On the way up we pass a few people that said they started around 7:30 am and they always say you are almost to the top. But you take that with a few grains of salt knowing you probably are not even half way up. But you also always repeat that on the way back down. This is my 3rd time to go up to the top of Devils Head but this is also the hardest. Penny was here from sea level Seattle to camp with her boy friend Phil. She is a storm trooper and pretty much made us feel bad because she made the climb look like a piece of cake. We pass the half way sign and start thinking maybe it gets easier from here. But nooo way it only gets steeper up towards the top. When we get about 3/4 way up along some beautiful rock formations Phil's boy Nick breaks out his drone. The drone can fly 400 feet above and take pictures of us and the rock formations. This is very cool! The camera can be turned to view any direction and any angle. Now that is one great camera. He shoots videos for 10 minutes or so and then we continue the climb. By now we are passing more and more people heading back down. And of course they all say we almost there. We finally are almost up to the top and the climb is getting very steep. Once you are at the top you have a view of the cabin the ranger that watches for forest fires stays in. And you can see the rock formation that the fire tower is setting on top of. That is another 143 steps up. We take in the view of the top for a few minutes then start climbing the stairs. One thing I notice is the steps are 2 inch thick wood.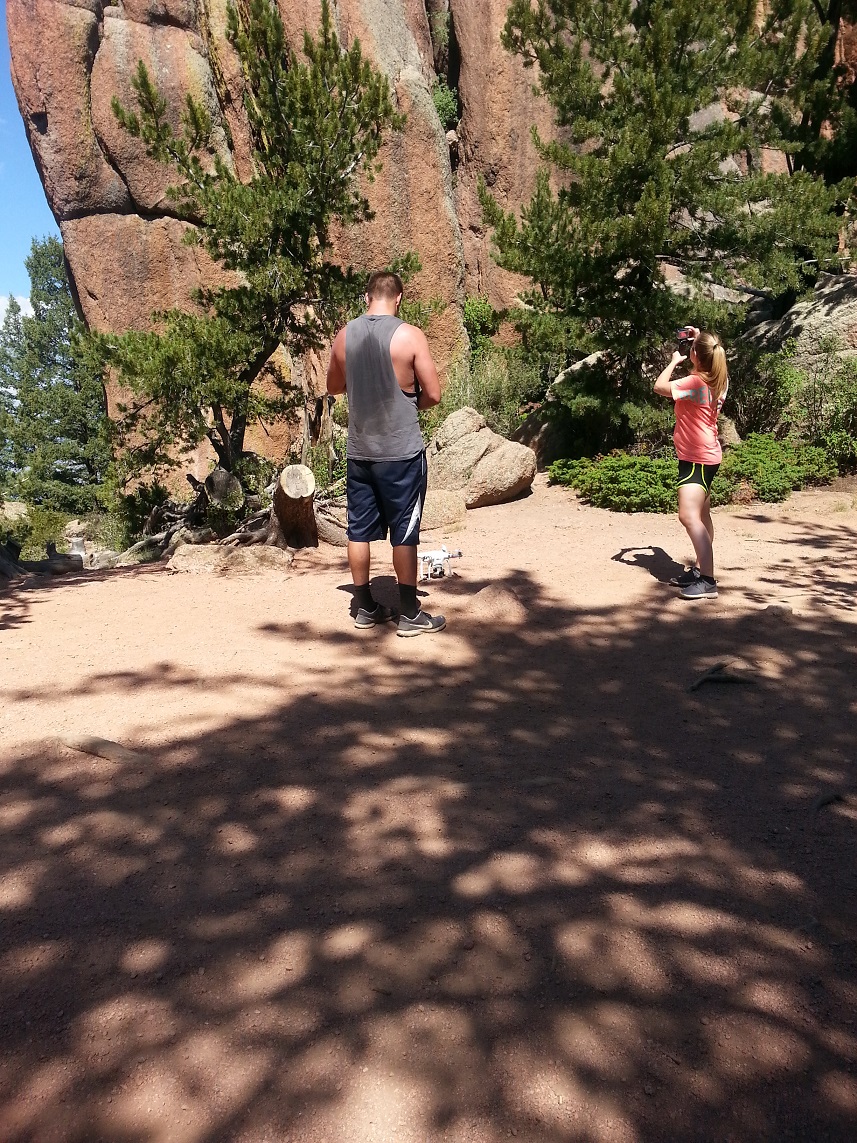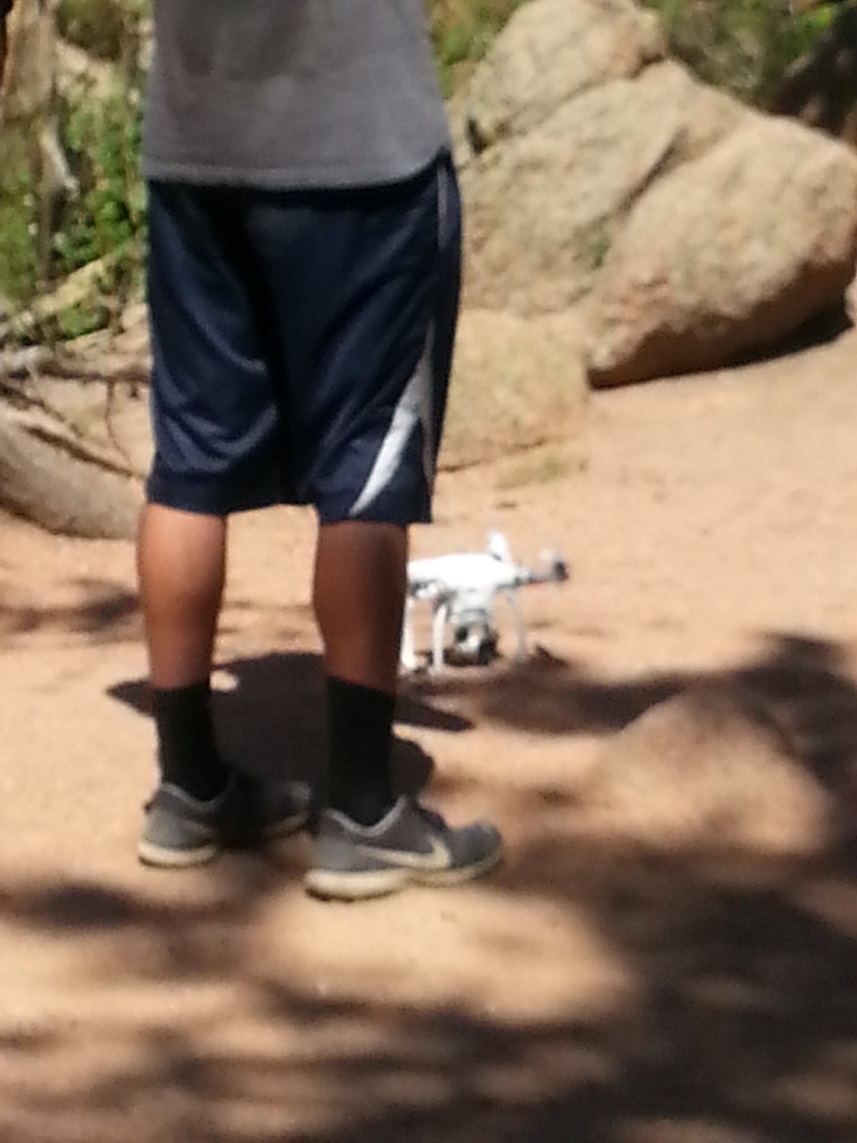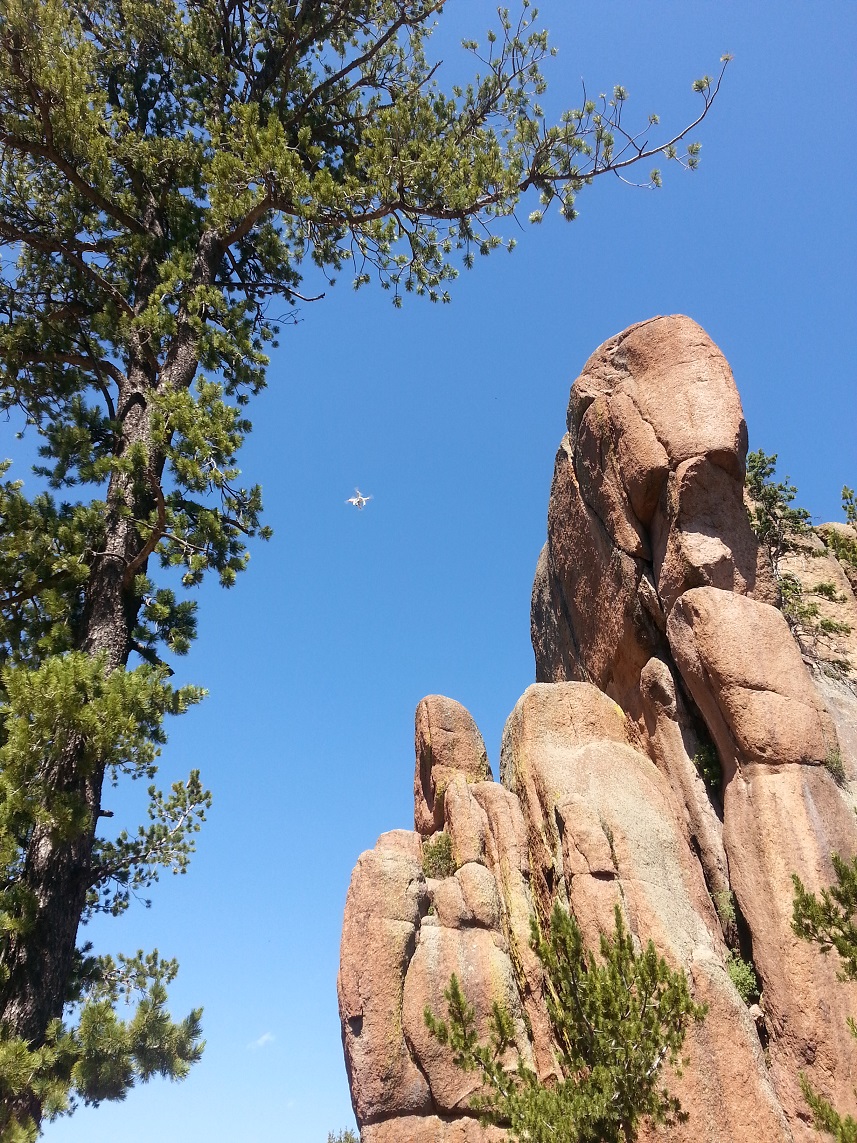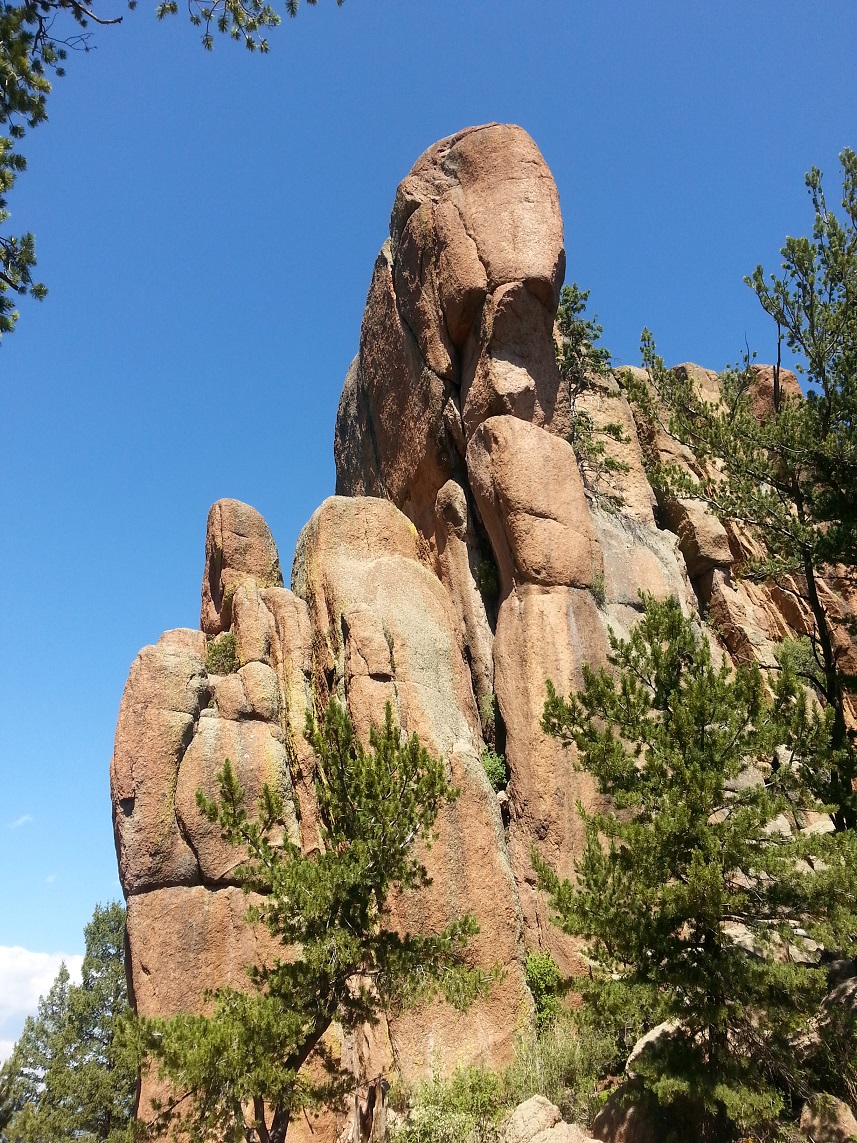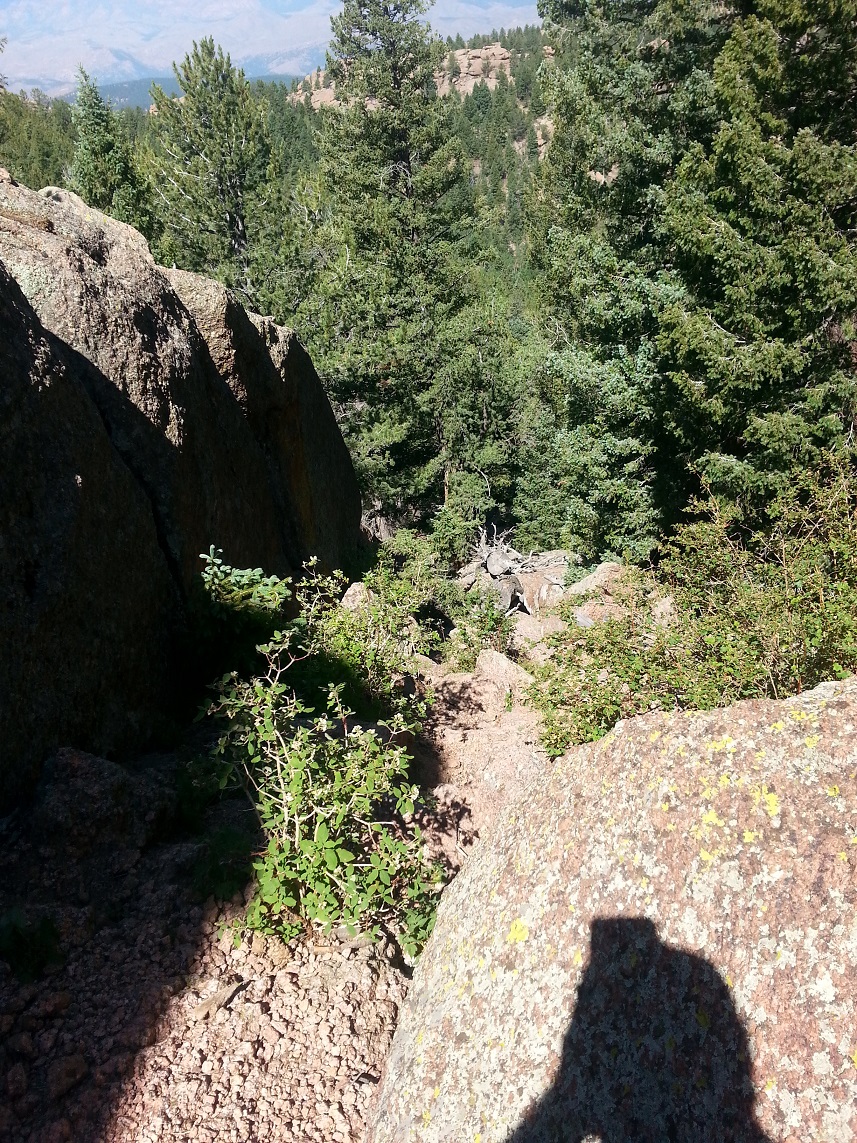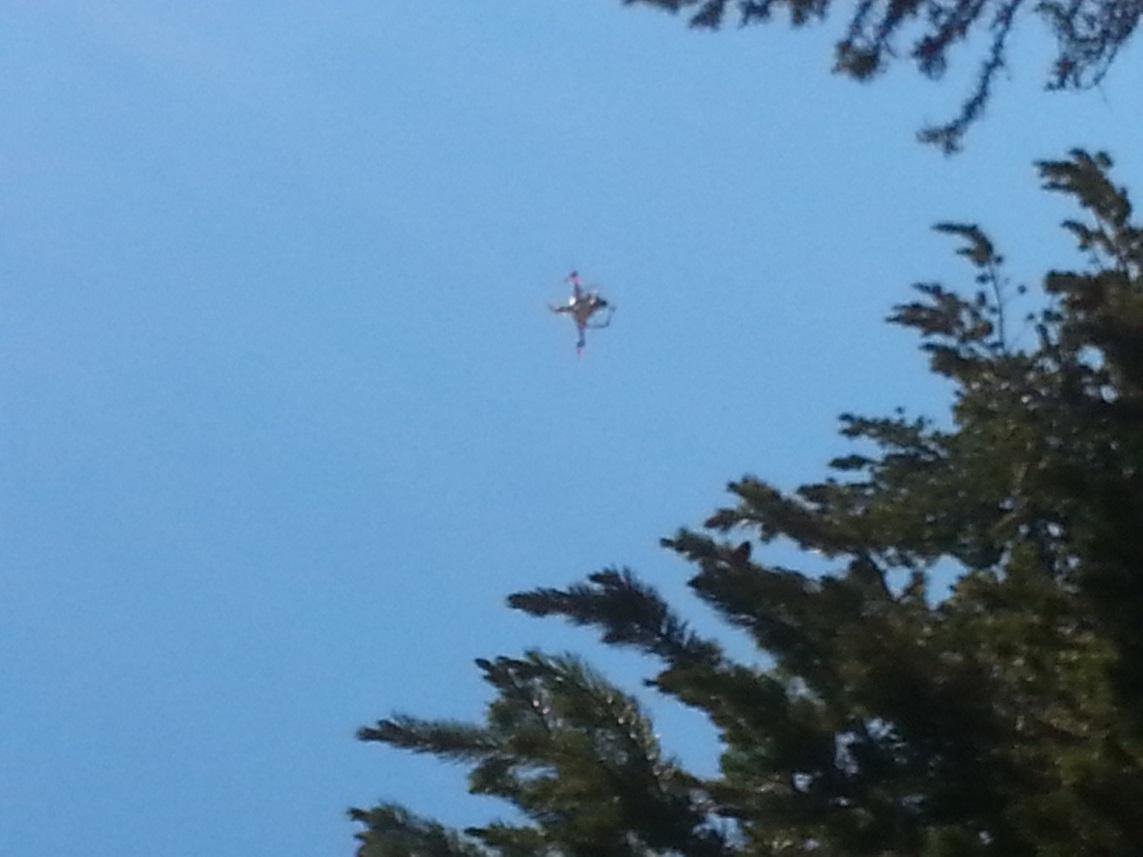 It has been many years since 2 x 10 lumber has been 2 inches thick. This gives you a good idea of how long those stairs have been there. There are landings on the way up so you can let people pass by that are going down the steps. Once up at the look out station there is a cat walk around the perimeter of the station. You can sign the register to prove you made it up there and you are given a card that proves you were there. From the station you have a 360 degree view of the forest. To the south you see Pikes Peak, to the north east you can see Denver. To the north west you can see towns like Conifer and Bailey. There was a small rain storm towards the north west. The view is spectacular. I could imagine the old boy up there pays no attention to the view any more. But if there was a fire within 100 miles he would see it. This is the last one of 7 original stations still in use today . It is also listed in the National Registry of Historic Places. If you are in Colorado it is a must see. But you must be able to do a little bit of hiking. We have been awe struck for 30 minutes and are getting ready to head back down.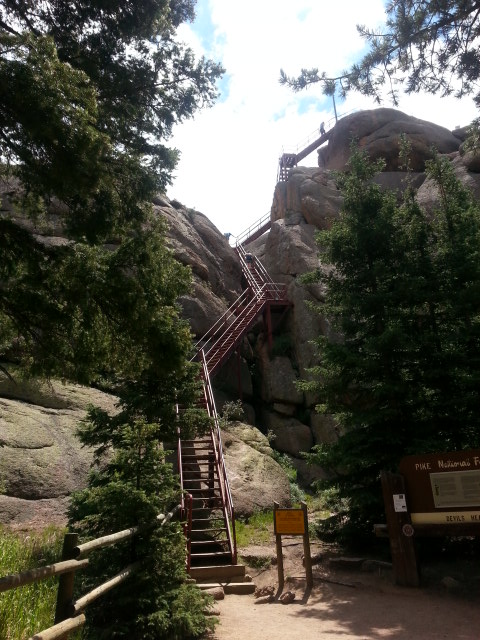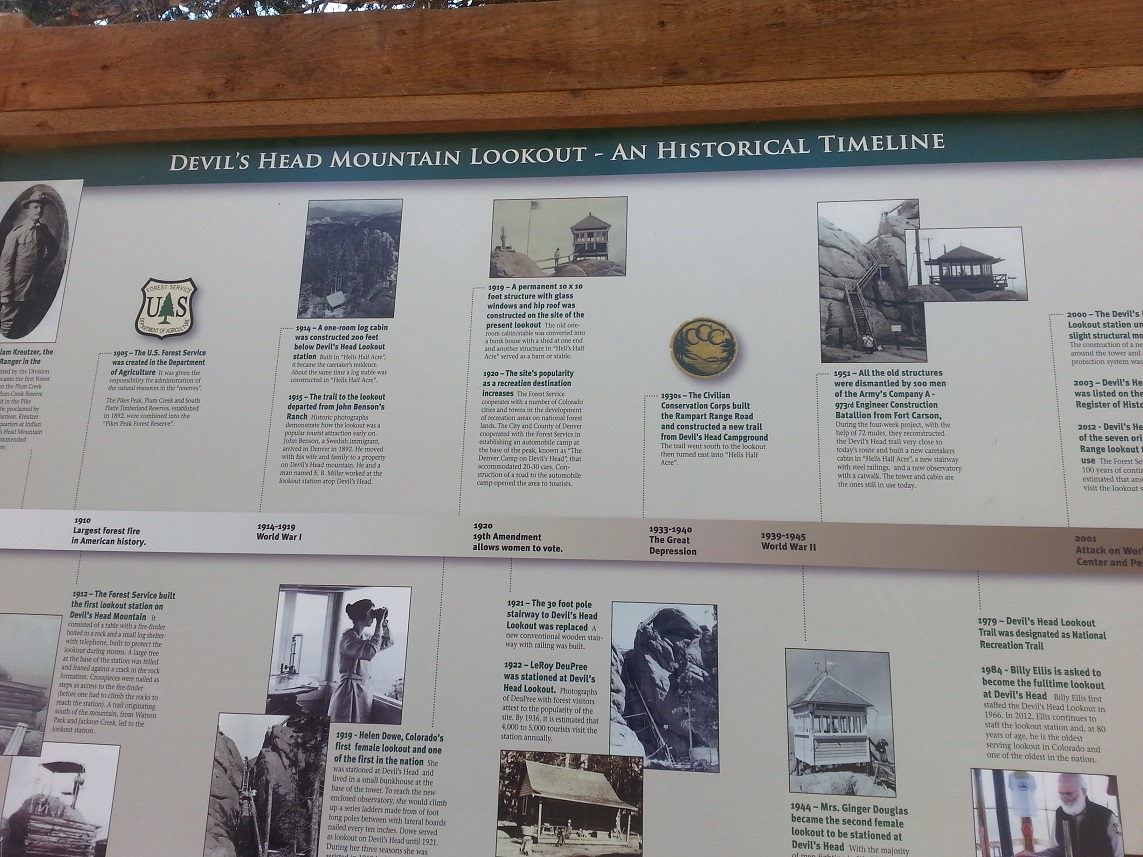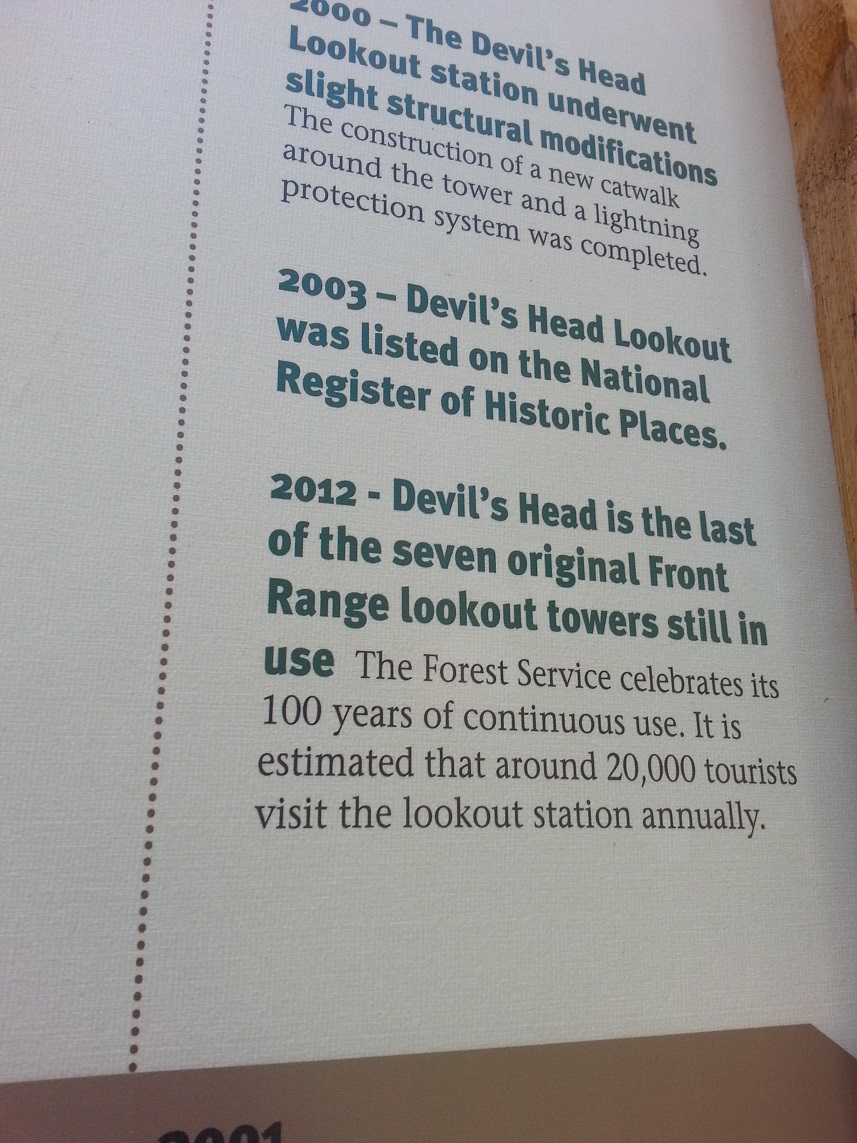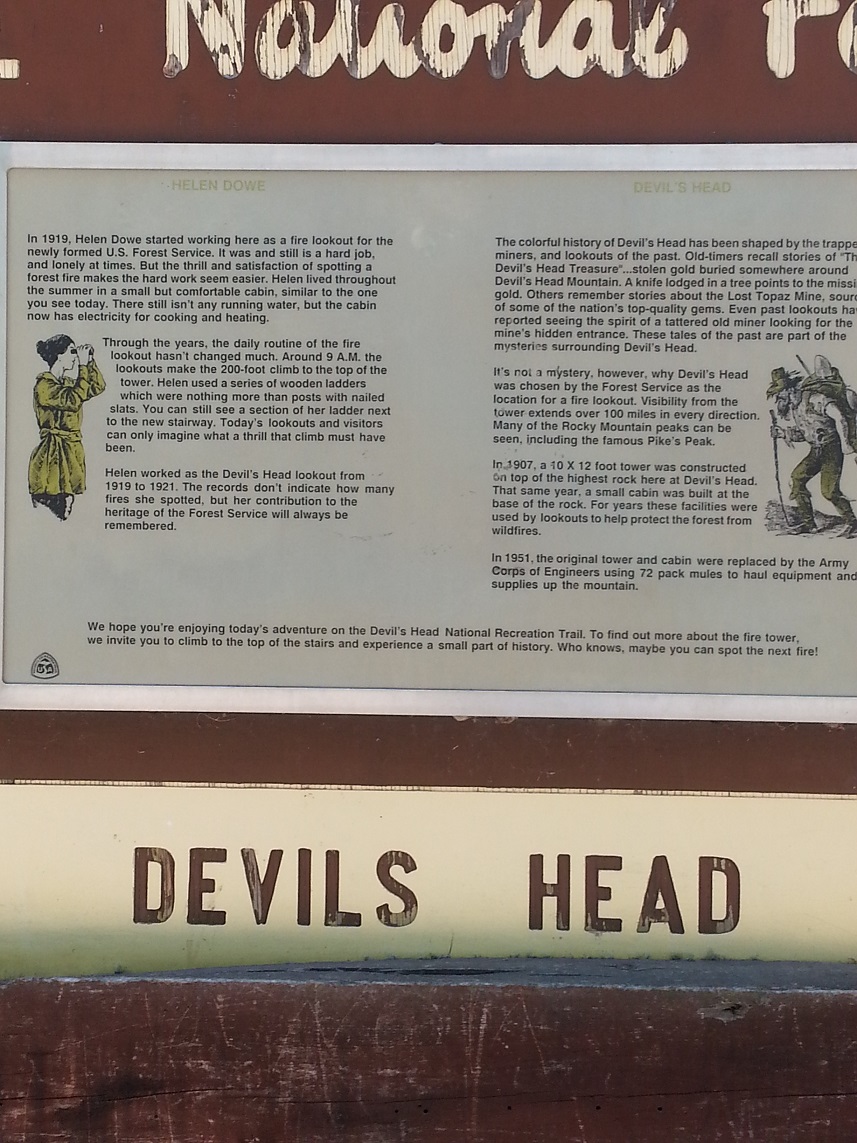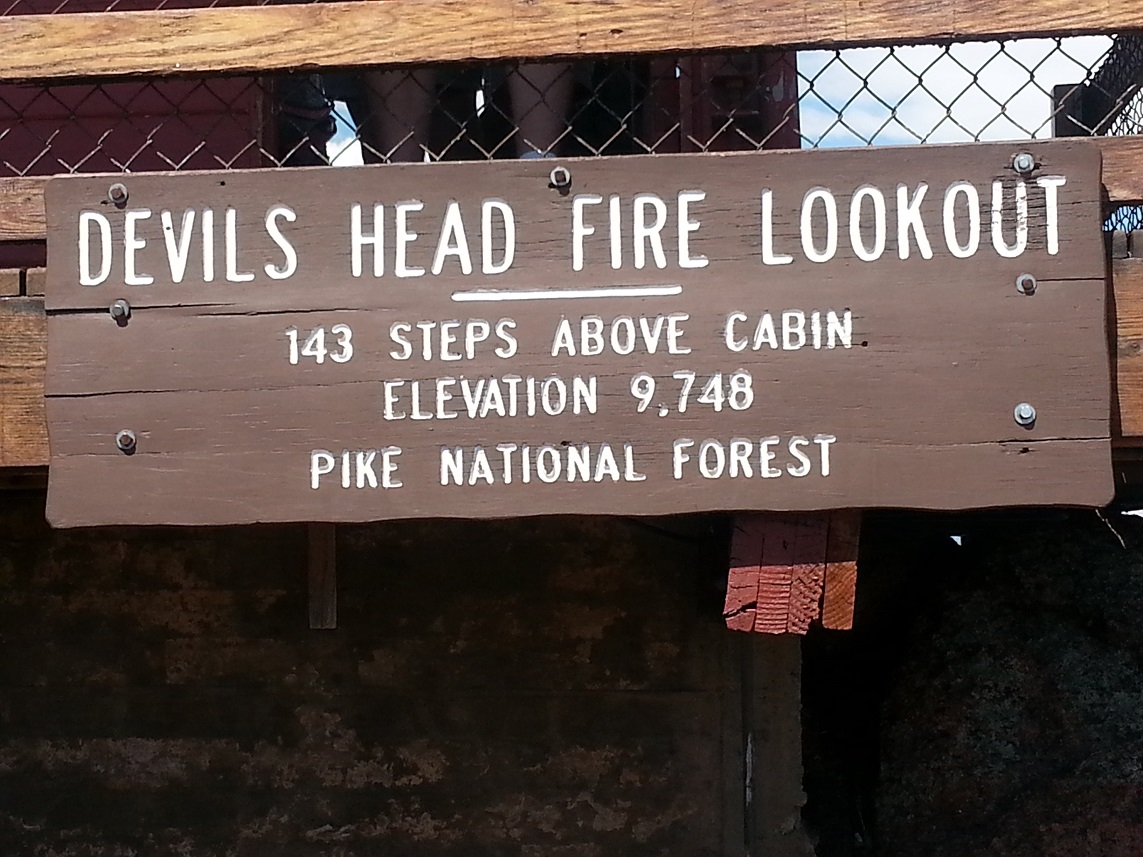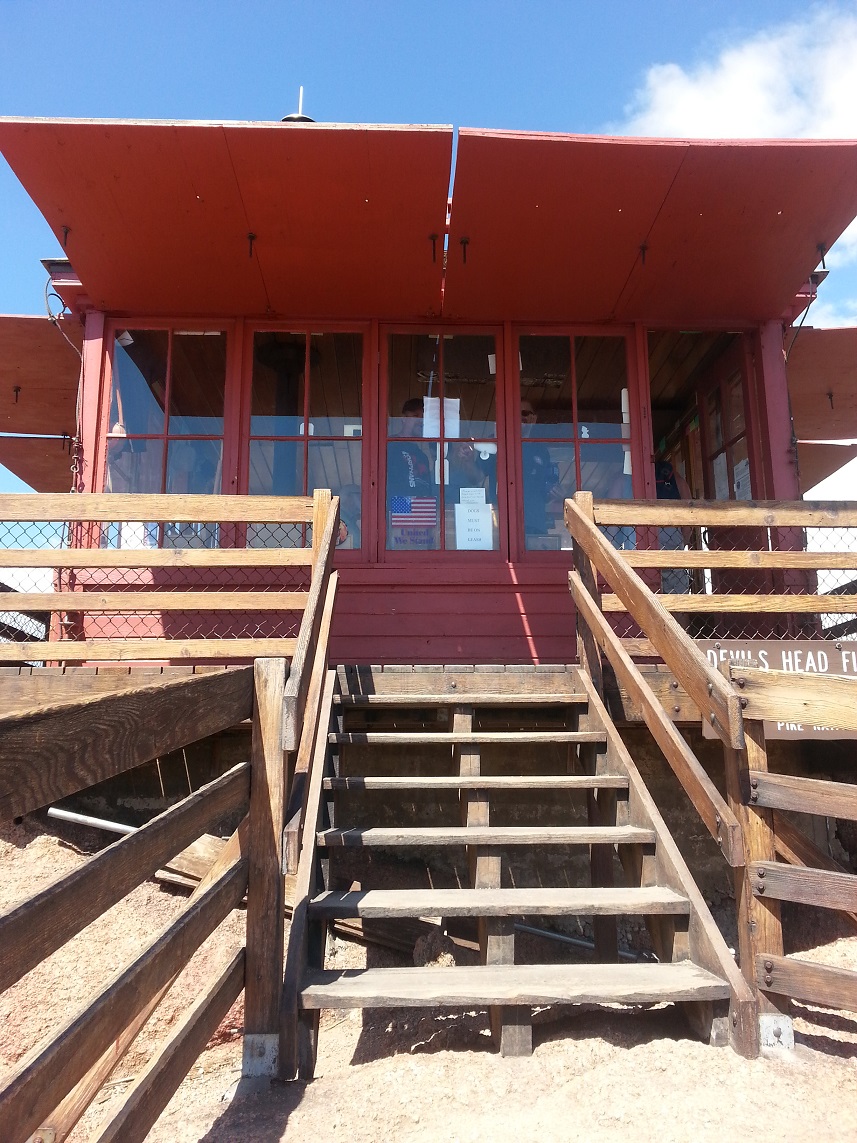 We have an afternoon program lined up of river tubing so we spend aboout 10 minutes talking and taking pictures then start the 143 stairs decent. We get to the bottom of the stairs and hit the bathroom then start the 3500 steps back to the bottom. On the way down Phil trips on a root and sprained his ankle. We thought we were going to have to carry him down. But he tuffed it up and made it to the bottom. Once back at the camp site we iced his ankle down, ate lunch and packed up for tubing. We scouted the river and picked what we thought would be a good spot to put our tubes in the water. We started out on short runs and walked back. Then drove a mile up river and put the tubes in the water. Each time we were getting more and more confident in our skills. Nick put the drone up in the air and filmed our adventures. Pretty cool concept.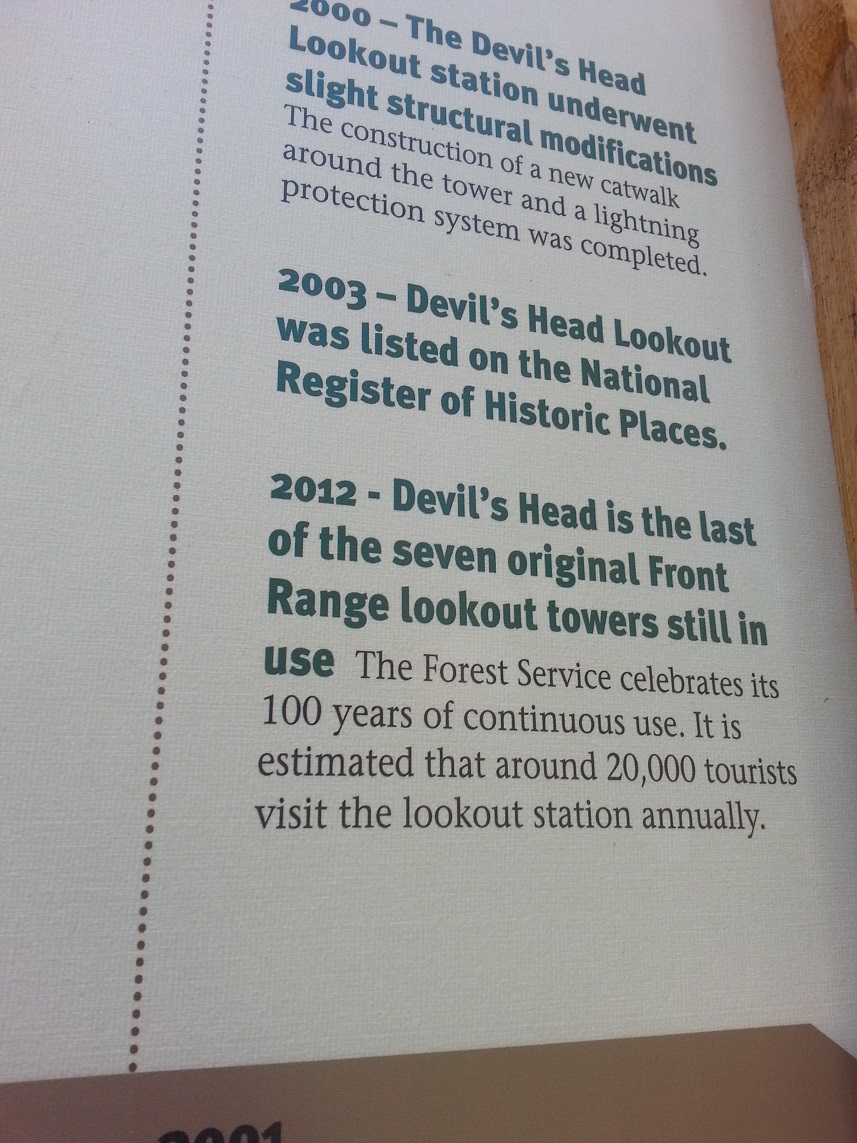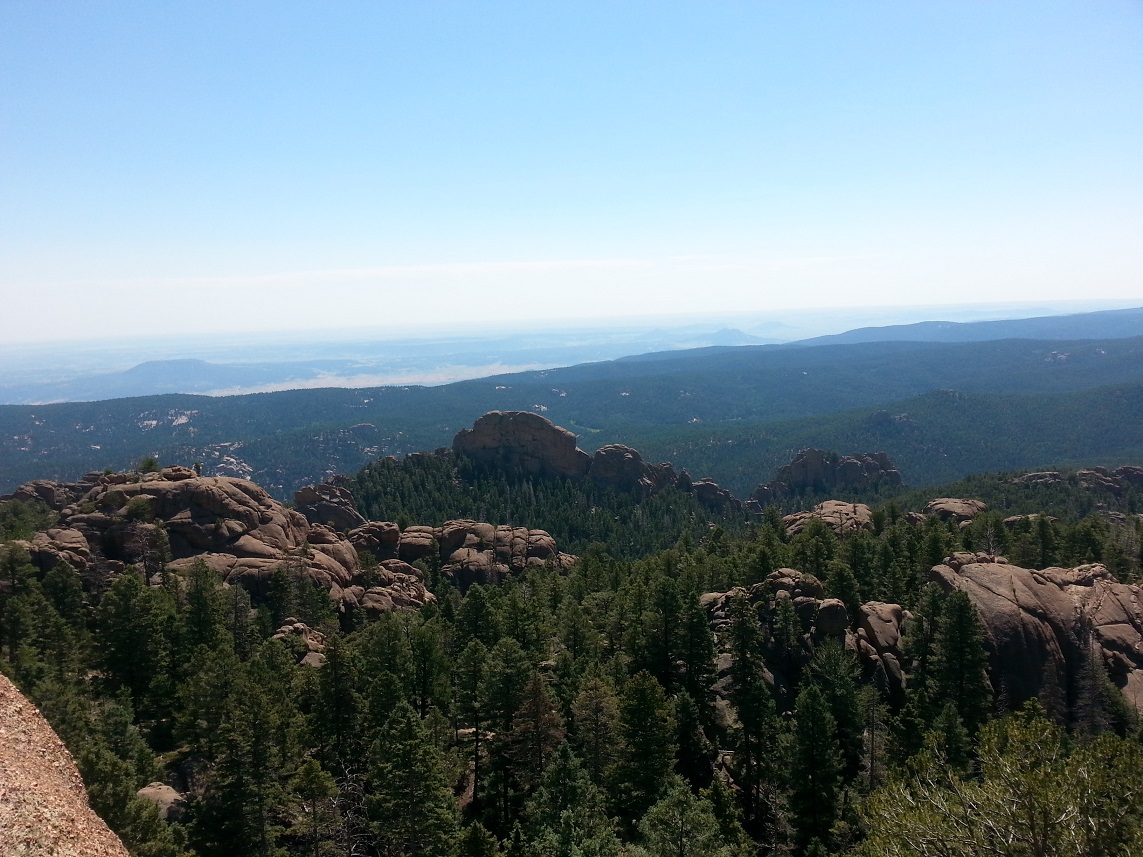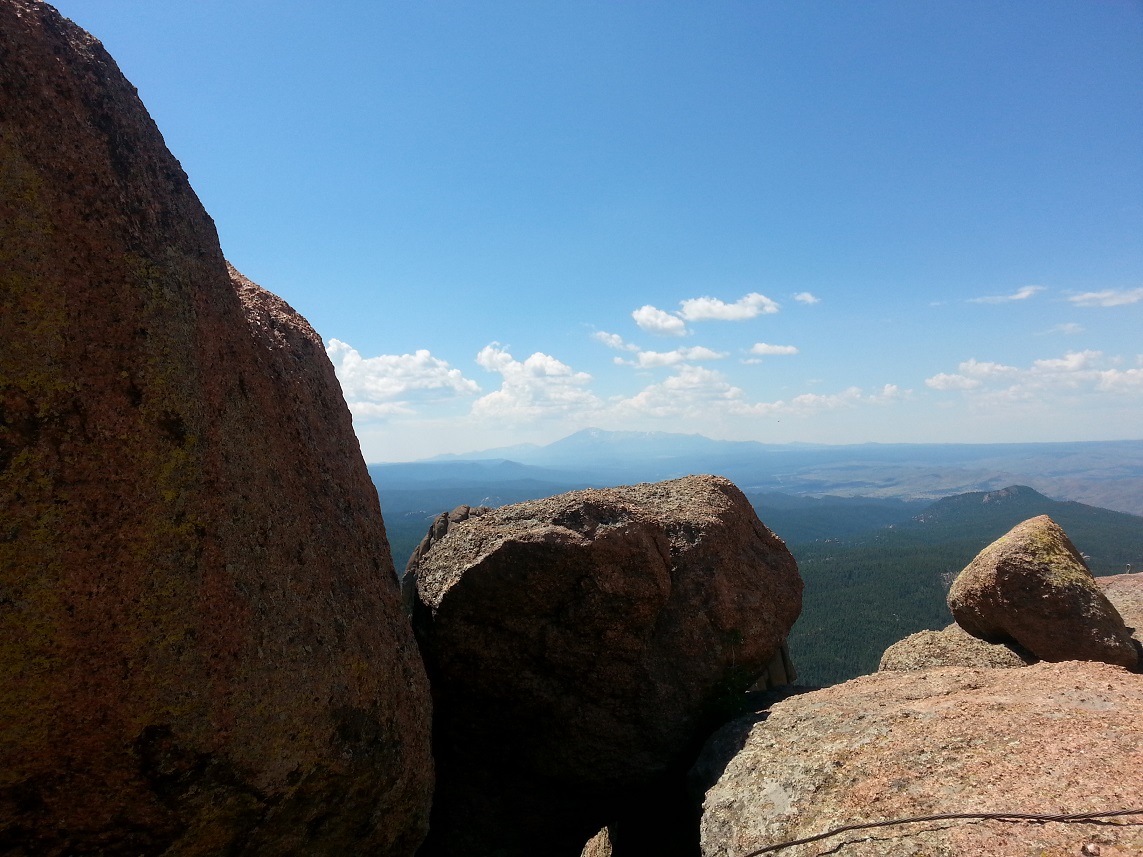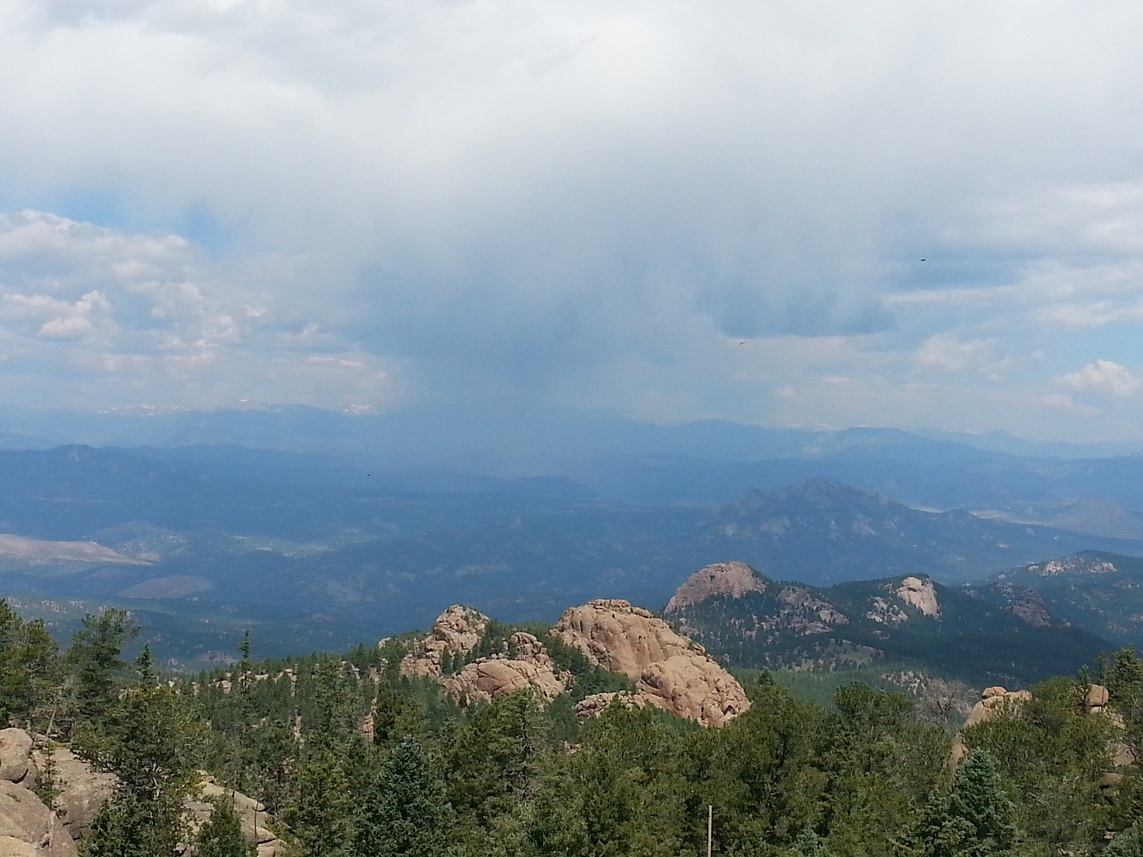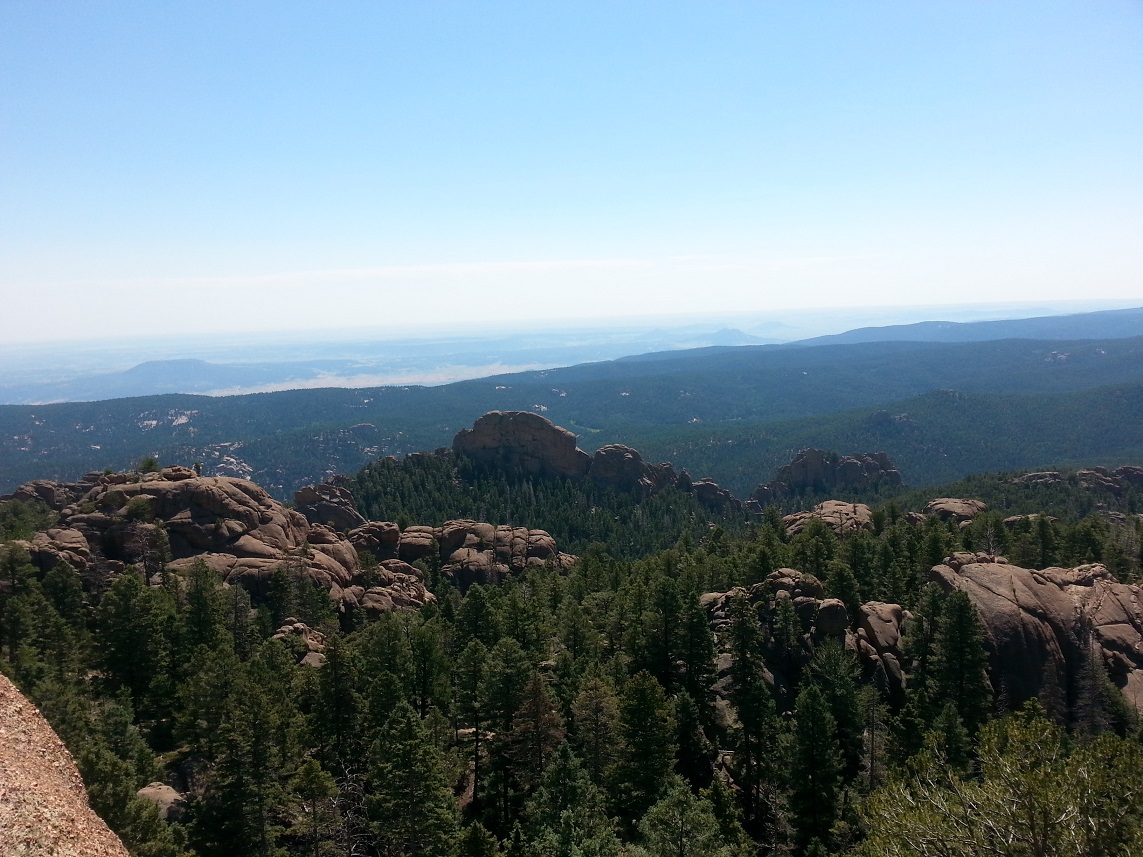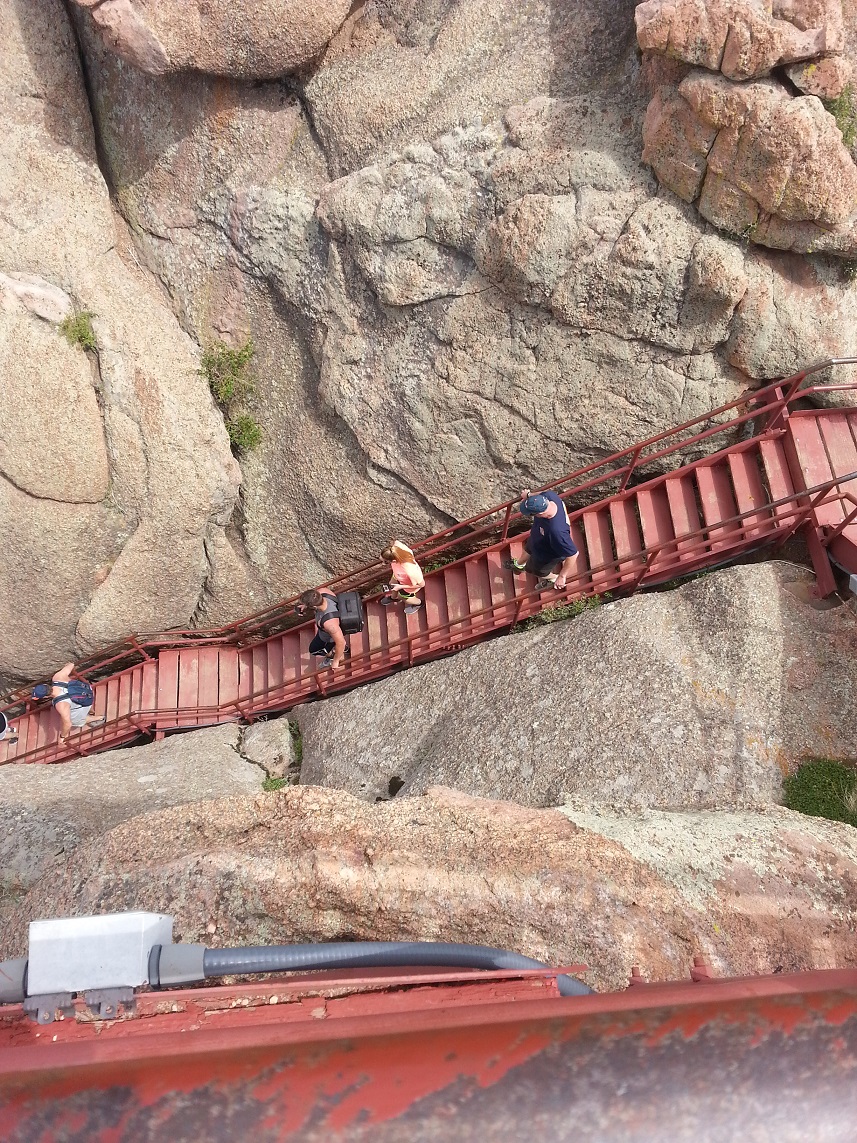 The water is in the low 40's so when you first get in you think you are going to have a heart attack. The water is getting pretty shallow this time of year. You have to pick your path between the rocks and try to stay there. Nick hit a rock when he was in front of me and his tube immediately deflated. He rode the rest of the way down on his girl friend Nicole's tube. After an hour and a half we were getting tuckered out probably from the morning climb. It was time to load up head back to camp and get supper on the table. After supper we had a BB shooting contest where every one was shooting at a target drawn on a paper plate. The champ was Nick who walked away with 130 points. Considering it was his BB gun I guess one would expect him to win. We did not stay up late Saturday night as we were just a bit tired. We rolled out of bed early the next morning had breakfast and loaded up the gear and was on the road by 10 am with a bunch of new memories to share on the next camping trip. Shoot who knows maybe we will get 2 camping trips in this year.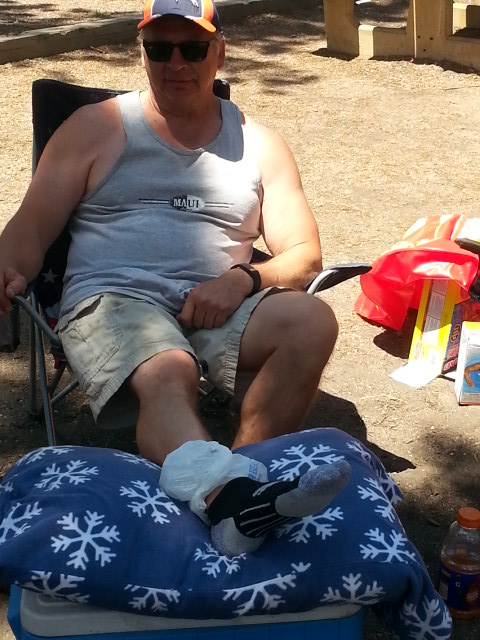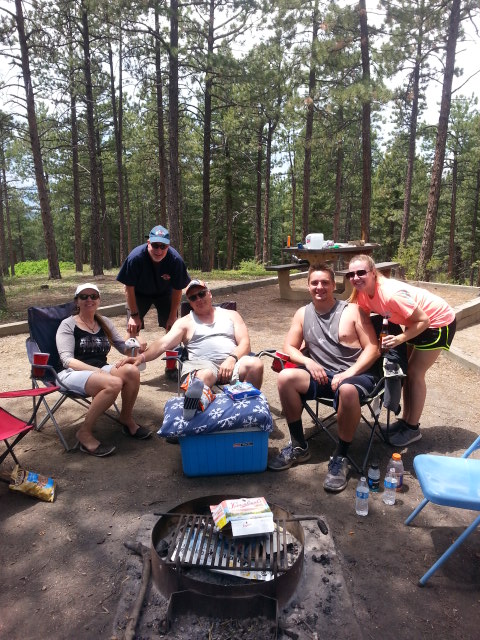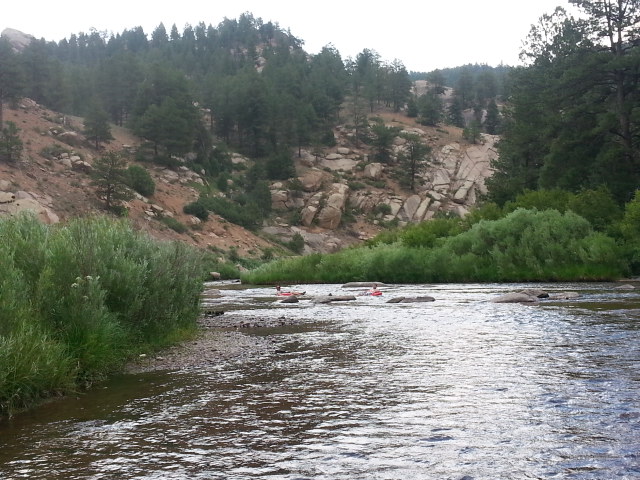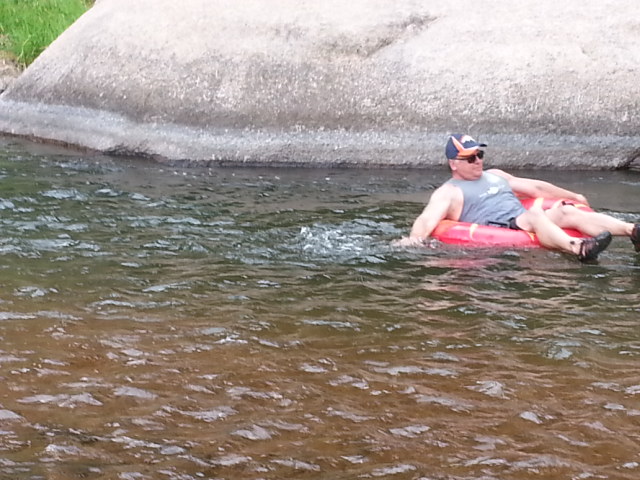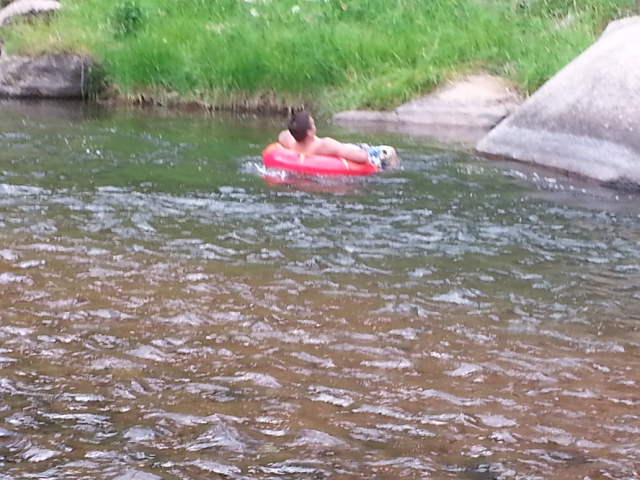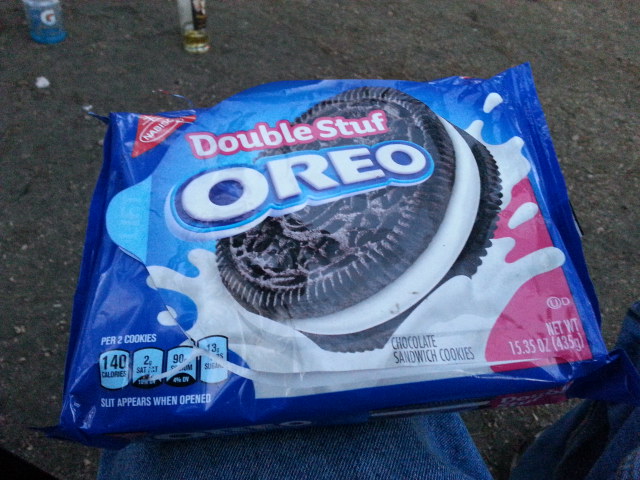 Last updated on 7/9/2017.